The Impact of Private Equity Investors After the Crash
Before the housing bubble came into effect in the early 2000s the percent of cash buyers was closer to 20%.  After home prices crashed cash during the Great Recession, cash buyers across the United States made up over 40% of home purchases in 2011 and 2012.
As property prices began to recover, private equity & hedge fund investors which purchased hundreds of thousands of homes across the country pulled back from the market & the volume of transactions driven by cash buyers declined.
In 2016 the US Treasury department started tracking all-cash buyers of high-end real estate in markets like New York and Miami.
Almost two-thirds of property purchases worth more than $2m in Manhattan and Miami were made in cash in 2015, according to research group RealtyTrac. More than half those purchases in Miami and almost a third of them in Manhattan involved limited liability companies used to shield the identity of buyers, according to RealtyTrac.
Outside of core hot markets cash purchases have been rather uncommon, until recently. Cash purchases are once again rising across the broader real estate market.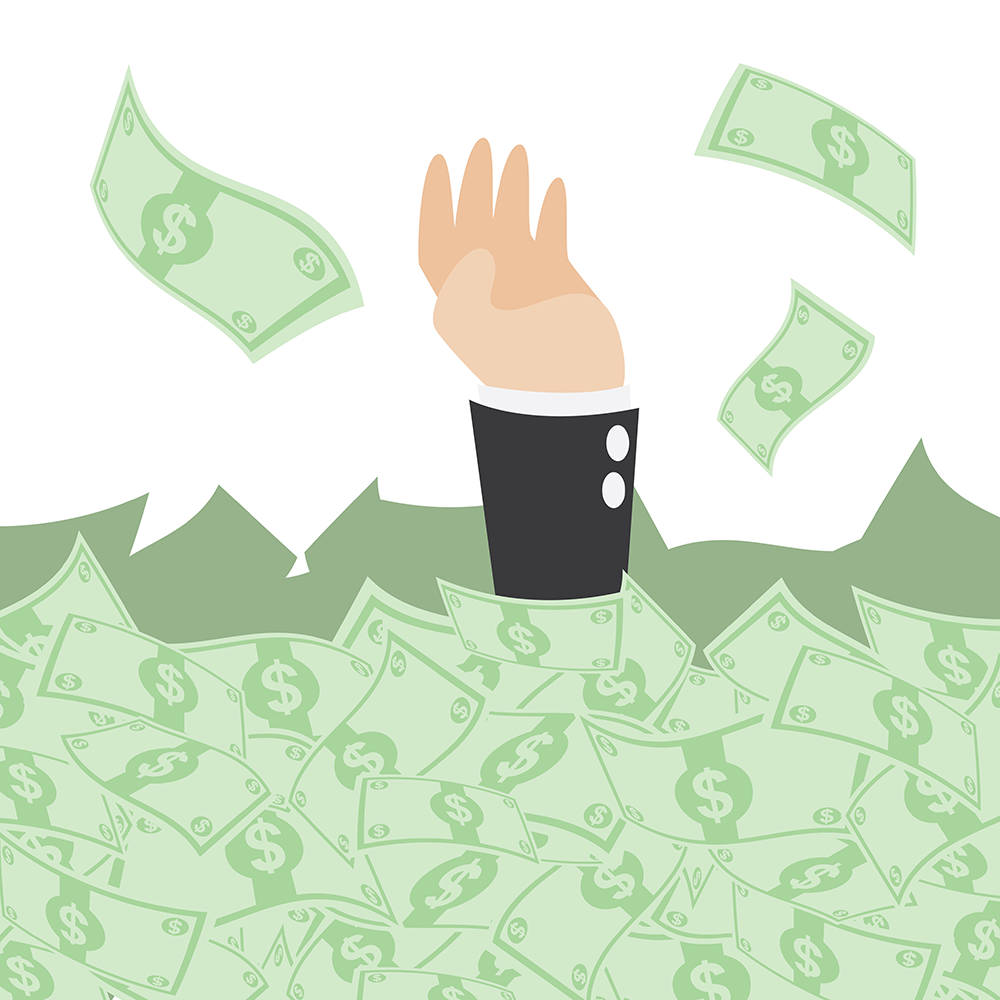 According to ATTOM Data Solutions 28.8% of US home purchases in 2017 have been cash purchases.
Five years after the housing market hit rock bottom, mortgage credit is finally returning to the healthy levels of the early 2000s, before the boom-bust cycle began. But all-cash deals remain well above normal levels, even as prices in many markets have pushed to record highs.
Many sellers prefer to work with cash buyers since the transaction is prompt and almost certain to go through. In some cases the cash buyer can also win with a lower bid as sellers value the certainty.
Cash rich foreign buyers & people who are either downsizing or moving from hot coastal areas inland also benefit from cash purchases as they save on loan origination fees and closing costs.
Proposed changes to the tax code which have passed both the House and Senate may accelerate internal migration away from the rich coastal states to lower tax flyover states, as state income tax payments will no longer be deductible from federal income taxes when the final bill is signed into law.
A Wall Street Journal article about the  "cash buyer" phenomena highlights the trend is hitting markets that are not traditionally known as hot home markets. They mention Boise, Minneapolis & Raleigh as seeing a sharp uptick in cash buyers, with 42% of purchases in Raleigh being all cash purchases.
Where cash purchases dominate the local market, some buyers hoping for a quick flip might be buying unanticipated problems. On the above WSJ article a comment from Harvy Bogard stated the black tarry putty used by some builders stops working after 8 to 10 years, leading to foundation problems which would not occur if they used French drain systems:
It doesn't surprise me that 42% of home sales in Raleigh, NC are now cash. Every other day I get a flyer in the mail, "We will buy your house now for cash."

I believe a lot of the cash sales are driven by informed sellers unloading a house with foundation problems to uninformed speculative investors.

After looking in the crawl spaces of about 80 homes (for my third home purchase in Raleigh), I've concluded about 1/3 of the homes in Raleigh have foundation or moisture problems. The problems arise from our clay soil, combined with poor grading, water management, or location.
Some mortgage lenders and banks are trying to adjust to shifting consumer preferences toward cash purchases and faster real estate transactions.
Better Mortgage Corp. is testing offering a loan which can be underwritten in a single day.
Bank of America is offering new home owners a mortgage of up to 80% the property value after the home purchase is closed.